Installing your new floors and rugs
When selecting a new floor, one important factor to consider is the installation process. The type of flooring you choose, the shape and dimensions of your space, and various other factors will help you determine the best way in which to install your new flooring product.

While some flooring may be easy for you to install yourself, other products may require the specialized equipment or technical skills possessed by a professional installation team.

To determine the best method for your needs, consult our installation guides below and talk to our flooring experts.
Depending on the product, hardwood flooring can be a DIY project or an intensive job. Whether you choose natural solid wood or engineered planks for your space will determine the type of installation required.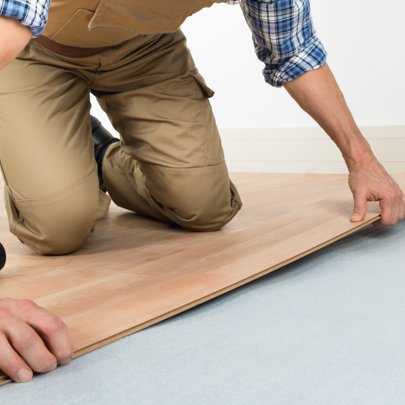 New innovations have made laminate flooring easy to tackle on your own. If you'd rather leave the work to a pro, you can expect the job to get done properly and quickly. Learn more about laminate installation methods.
Vinyl tiles and planks come in many sizes, styles and shapes, and the installation methods vary just as greatly. For guaranteed results, hire a professional for the task of installing your beautiful vinyl.
Ceramic and stone tiles can require a lot of care during installation. If you're experienced, tile can be a great DIY project, but if you want to avoid any potential complications, you can opt for a professional tile installation.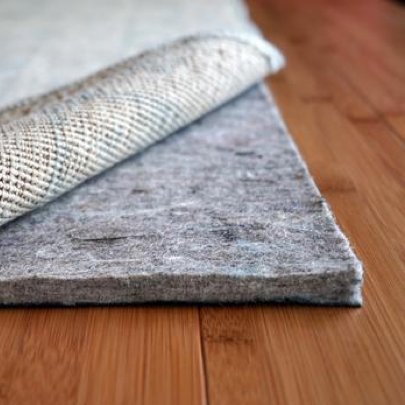 Installation for area rugs is about more than just choosing the right size and style. Consider the placement of furniture and the padding underneath. Learn more about design advice before choosing and installing your new area rug.
When it comes to installing carpet in your home there's a lot to think about it. It's good to have a sense of what the process entails before entering into the buying process. We have years of experience and are happy to answer any and all of your specific carpet-based installation questions.
It's time to replace your countertops. You have done your research and decided you want a specific countertop solution installed in your home. So, what about installation? For guaranteed results, employee the services of a professional. Learn more about Countertop Installation.