Cabinets in Fresno, CA
Flooring Liquidators has the perfect kitchen or bathroom cabinet for you.
Shop Cabinets
At Flooring Liquidators in Fresno, CA, we boast the best selection of cabinets in the area. No matter your desired cabinet look, feel, color, or price, our team of industry pros will help you find the perfect cabinetry for you and your home. Whether you're looking for a modern look, something more weathered and subdued, or a custom design, we know you're going to love our fantastic selection of beautiful cabinets. When it comes to cabinets in the Fresno, CA area, trust the team at Flooring Liquidators to meet your needs!
Cabinets in Fresno, CA
When you consider the type of cabinets you want for your home, consider the overall look you'd like to achieve. Different cabinet styles work with different designs and interiors, and we can help you find the best cabinet for many rooms in your home. Our cabinets come in many different styles, from traditional to modern and everything in between.Whether you're looking for cabinets for your farmhouse-style kitchen or your sleek, minimalist bathroom, we stock a lot of different cabinet options at Flooring Liquidators.
See What Our Fresno Customers Have To Say!
Flooring Liquidators in Fresno bent over backward to accommodate our short time frame. Not only was the carpet top quality but the installers did an excellent job! Jess and his crew are top level installers! I would recommend this seller/installer combo to everyone!!
My wife and I went to the Fresno Flooring Liquidators and were surprised how much product they have not only in the show room but also in stock. The gentleman who helped us was very professional and nice. Didn't treat us like he was a sales person but rather someone who actually listened to what we were looking for. He let us take home free samples and scheduled a free in home estimate. Overall, we were extremely pleased to work with him and will return here in the future.
WOW! I am completely amazed at how wonderful this the Fresno store is! We had the works done; ceramic tile in the bathroom, carpeting in the master bedroom, and laminate flooring throughout the rest of the house. It was estimated to take 3 days. The staff at the office was so helpful and polite. The crew that came to do the installation was amazing, fast and ran ahead of schedule. They were finished in 2 days! And it is everything that we envisioned when we bought the home that we wanted. This is the place to go to!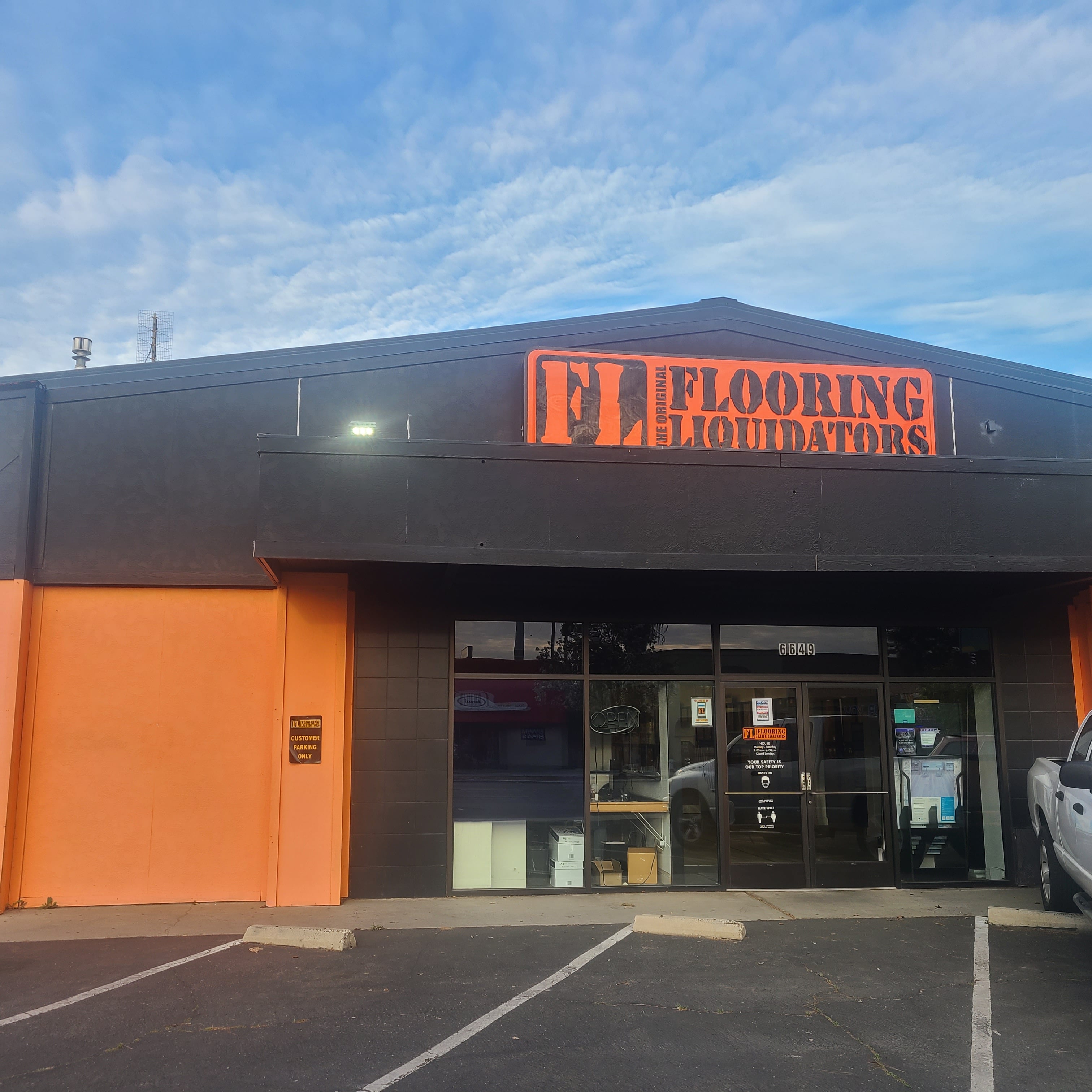 Fresno, CA
13 blocks from downtown Fresno and just a couple miles south of Woodward Park, Flooring Liquidators offers the lowest prices on hardwood, laminate, tile, carpet & vinyl floors, backed by the highest level of customer service in California. Our flooring specialists & licensed installers are ready to help you find the floors of your dreams, with the option for same-day estimation and 48-hour installation.
HOURS
Monday

9am - 6pm

Tuesday

9am - 6pm

Wednesday

9am - 6pm

Thursday

9am - 6pm

Friday

9am - 6pm

Saturday

9am - 6pm

Sunday

Closed
HOLIDAY HOURS
Memorial Day

Closed at 3pm

July 4th

Closed

Thanksgiving

Closed

Christmas Eve

Closed at 12pm

Christmas

Closed

New Years Eve

Closed at 3pm

New Years Day

Closed
GET A FREE CABINET DESIGN CONSULTATION!
Want new cabinets but not sure where to start? Whether you have an idea in mind or aren't quite sure what you're looking for, the team at Flooring Liquidators is ready to help. Simply submit a picture of your kitchen as well as a diagram along with your contact information. Someone from our team will then be in touch to schedule your cabinet design consultation! We'll answer any questions while helping you decide on the perfect style, color, and more to suit your home.