Bathroom Cabinets From
Flooring Liquidators
When considering your bathroom redesign, the cabinets are one of the most essential pieces of the puzzle! Style and functionality are crucial for bathroom design, and Flooring Liquidators can help you find the bathroom cabinets that will look the best with your space!
Bathroom vanities, countertops, and wall cabinets can provide your bathroom with ample storage so you can declutter countertops and create organization in this important room. Vanity cabinets can be freestanding or attached to the wall in both modern and traditional looks. Our design team has years of experience helping customers find the best bathroom cabinets for their home, budget, and personal style throughout California.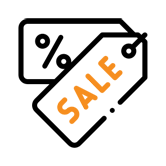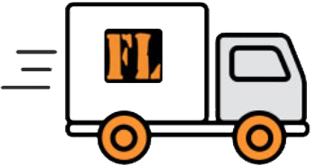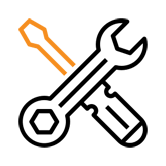 Custom Bathroom Cabinets Can Make a Big Difference
Our custom bathroom cabinets will give you a highly personalized style and look to fit your space perfectly. We'll work with you to create a unique bathroom look whether you already know exactly what you want or if you need a little help with different styles, colors, and designs. The right custom bathroom cabinets will give you fantastic bathroom storage and can help transform your bathroom into your own personal spa.
The Flooring Liquidators design team knows all the bathroom cabinet trends and ideas, so they'll be able to steer you towards a bathroom cabinet solution that is stylish, efficient, and just right for your aesthetic and taste!
Bathroom Cabinet
Colors & Styles
Aside from the convenient storage, bathroom cabinets add tons of style to your home, whether you have a small or large bathroom. Bathroom cabinets can offer adjustable shelves, stackable drawers in sink cabinets, mirrored medicine cabinets, and countertop cabinets complete with pull-out baskets. Bathroom wall cabinets will help you find a place for everything you need to keep in your bathroom, all while adding style and pizazz to your space.
We have the most popular kitchen cabinet colors and styles, whether you're doing a simple kitchen cabinet refacing or a complete kitchen renovation. We have a fantastic selection of kitchen cabinets in white, black, blue, grey, and other colors. Flooring Liquidators also stocks many different kitchen cabinet styles, including wood kitchen cabinets in oak, cherry, and maple, as well as shaker and farmhouse designs.
Our Flooring Liquidators bathroom cabinets come in many different colors and shades, including neutrals like white, black, grey. When you shop bathroom cabinets at one of Flooring Liquidators 18 California showroom locations, we'll assist you in finding your perfect bathroom cabinets, so you'll have a place for everything and an attractive bathroom look that fits right on with your home