kitchen cabinets from
Flooring Liquidators
Kitchen cabinets are an essential piece of your kitchen's complte design look and overall feel.
Kitchen cabinets are an essential piece of your kitchen's complete design, look, and overall feel. Cabinets help clear up countertops and provide room for food preparation, buffet-style meals, socializing, homework, and even more. And cabinets can enhance and elevate your kitchen's appeal and functionality and give you all the room you need to entertain, prepare meals, bake after-school cookies, and make family memories.
Flooring Liquidators offers beautiful and quality kitchen cabinets at 15 California locations that are backed by our top-notch customer service. Plus, we specialize in providing extra convenience for short timelines and tight budgets! Our kitchen cabinets come in nearly a dozen color options in stock and available to be ordered online and shipped directly to your door. We're your source for kitchen cabinets in California!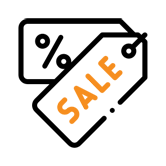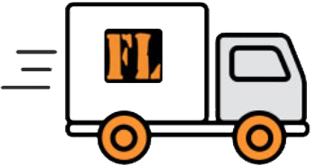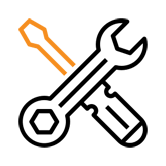 Custom Kitchen Cabinets Can Make a Big Difference
Our custom kitchen cabinets can help you achieve a unique and personalized look for your kitchen update. We can work with you to create your perfect kitchen cabinet vision, from base and pantry cabinets to island cabinets and more. Plan out your ideal kitchen, and we'll help you make it happen!
Cabinetry is so essential for a kitchen's look and functionality. We know how important the kitchen is to your home and how a solid kitchen design can add value and beauty to your space. We'll give you great storage options and gorgeous kitchen cabinets that will transform your kitchen into a prime cooking, gathering, entertaining, and living space.
The Best
Kitchen Cabinet Colors
We'll assist you in choosing kitchen cabinets that appeal to your individual taste and your kitchen's design look. Kitchen cabinets come in many different color options, from crisp white to dark black to forest green and everything in between, so the possibilities are very much endless. That said, natural looks, neutral paint and stain colors, and raw wood finishes are always popular and in style. The design specialists at Flooring Liquidators will help you find just the right color and style of kitchen cabinets for every traditional, modern, and transitional kitchen look.
We have the most popular kitchen cabinet colors and styles, whether you're doing a simple kitchen cabinet refacing or a complete kitchen renovation. We have a fantastic selection of kitchen cabinets in white, black, blue, grey, and other colors. Flooring Liquidators also stocks many different kitchen cabinet styles, including wood kitchen cabinets in oak, cherry, and maple, as well as shaker and farmhouse designs.
Our designers also stay up to date on kitchen cabinet trends and ideas, so they can help you make kitchen cabinet decisions if you want or need some expert design help.