Mannington Hardwood Flooring
Don't Forget About Free Samples!
Get Free Samples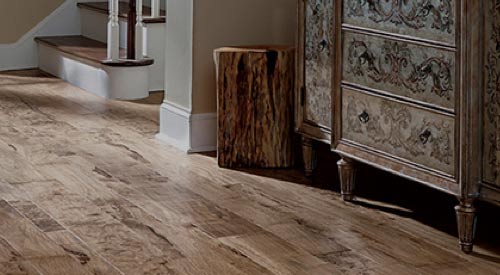 Mannington crafts each of its hardwood floors to reflect the latest in American home design trends. Beyond its traditional natural beauty, Mannington wood flooring offers durability and performance that will last you for many years. At Flooring Liquidators, you can choose from a range of styles that includes timeless classics and hand-finished artisan designs.
The American Classics, including styles like Mannington American Oak, are your more traditional looks. These floors are warm and full of character, versatile in use with a range of rich, natural hues that perfectly complement the most popular cabinetry and finishes used in home furnishing today. Choose from maple, antique walnut and antique hickory flooring. For sleek, modern styles like Mannington Chesapeake Hickory, browse Mannington's Hand Crafted selection. These designs are refined and often distressed to highlight every unique grain, saw mark and wormhole in the wood.
Looking for more? We have many other brands from which to browse and choose, in both our solid and engineered hardwood catalogs as well as our various other hard and soft surface catalogs. If you need help exploring or answering any questions, contact us by phone or with the online live chat in the lower righthand corner of your browser.
When choosing hardwood for your home, you're going to come across both solid and engineered wood. Mannington floors are engineered hardwood, made from layers of wood that help your floors stand up better to humidity. They don't shrink or expand, and can still be sanded and refinished like solid hardwood. This also means that you may be able to bring beautiful natural wood, like Mannington's engineered mesquite flooring, into areas of your home where wood wouldn't otherwise work, such as over concrete and even below grade in basements.
Step into our Mannington hardwood catalog and explore the full scope of products we have available from the brand here at Flooring Liquidators.